the commander
command your catch
For the past decade, the Commander, fortified with a beefy carbon fiber backbone capable of contending with the largest fish in the lake, has emerged as the indispensable workhorse for trophy hunters across the ice belt. Universally revered as the consummate big fish rod and often chosen for big bodies of water like Mille Lacs and Lake of the Woods, this ice rod excels in maneuvering medium to large spoons and minnow baits of all sizes. Its brisk, aggressive tip not only facilitates nimble bait manipulation but also proves invaluable when driving hooks home in deep water.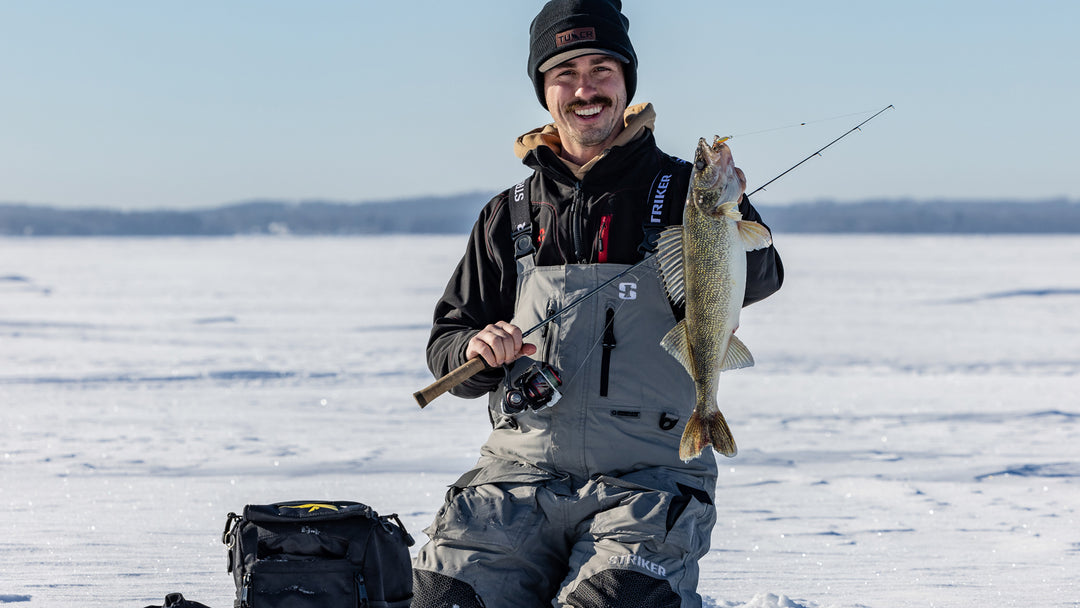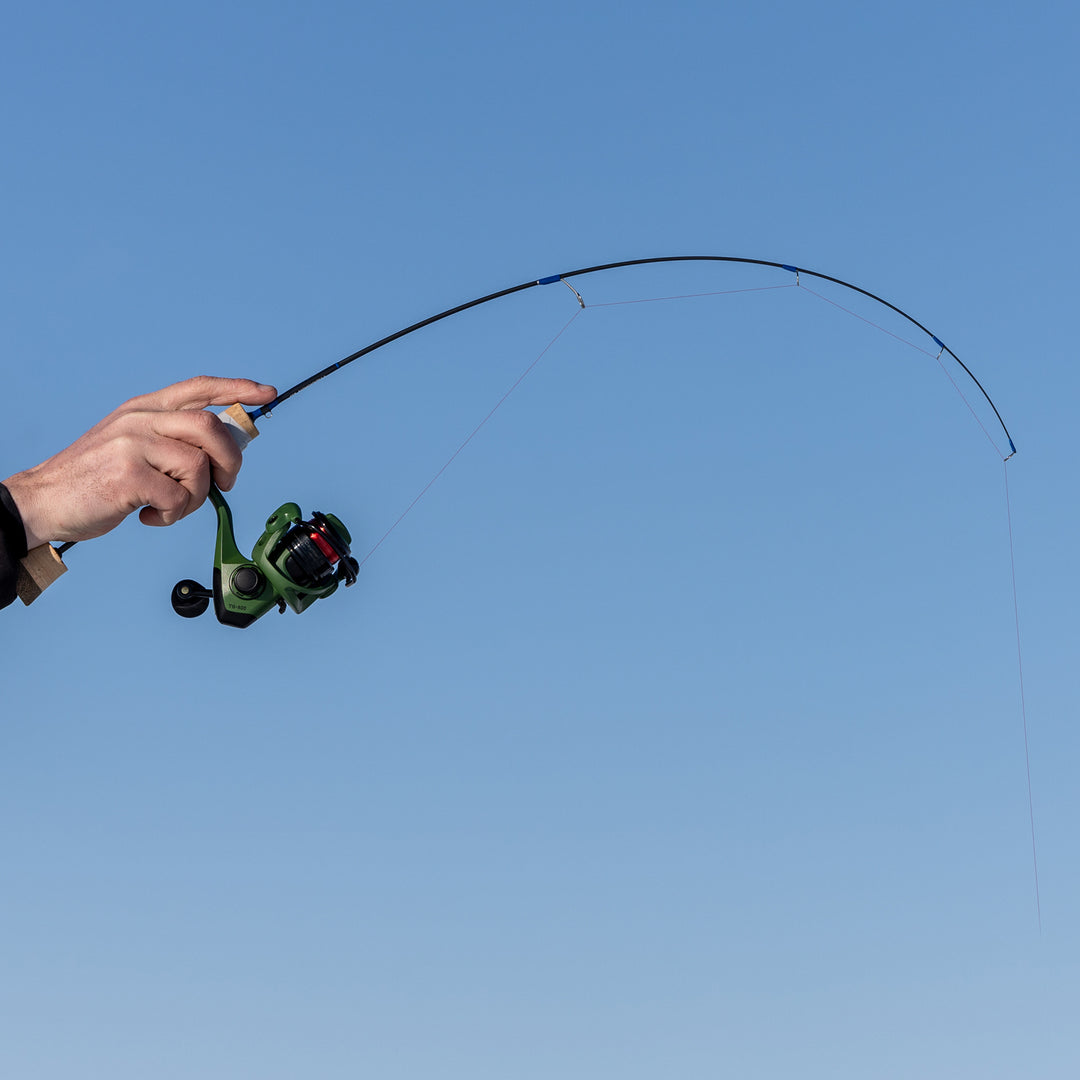 Fast, Aggressive Tip
With a tip designed for both speed and aggression, this rod ensures powerful hooksets every time, granting you full control whether you're using standard medium-sized spoons or targeting the big ones with large profile baits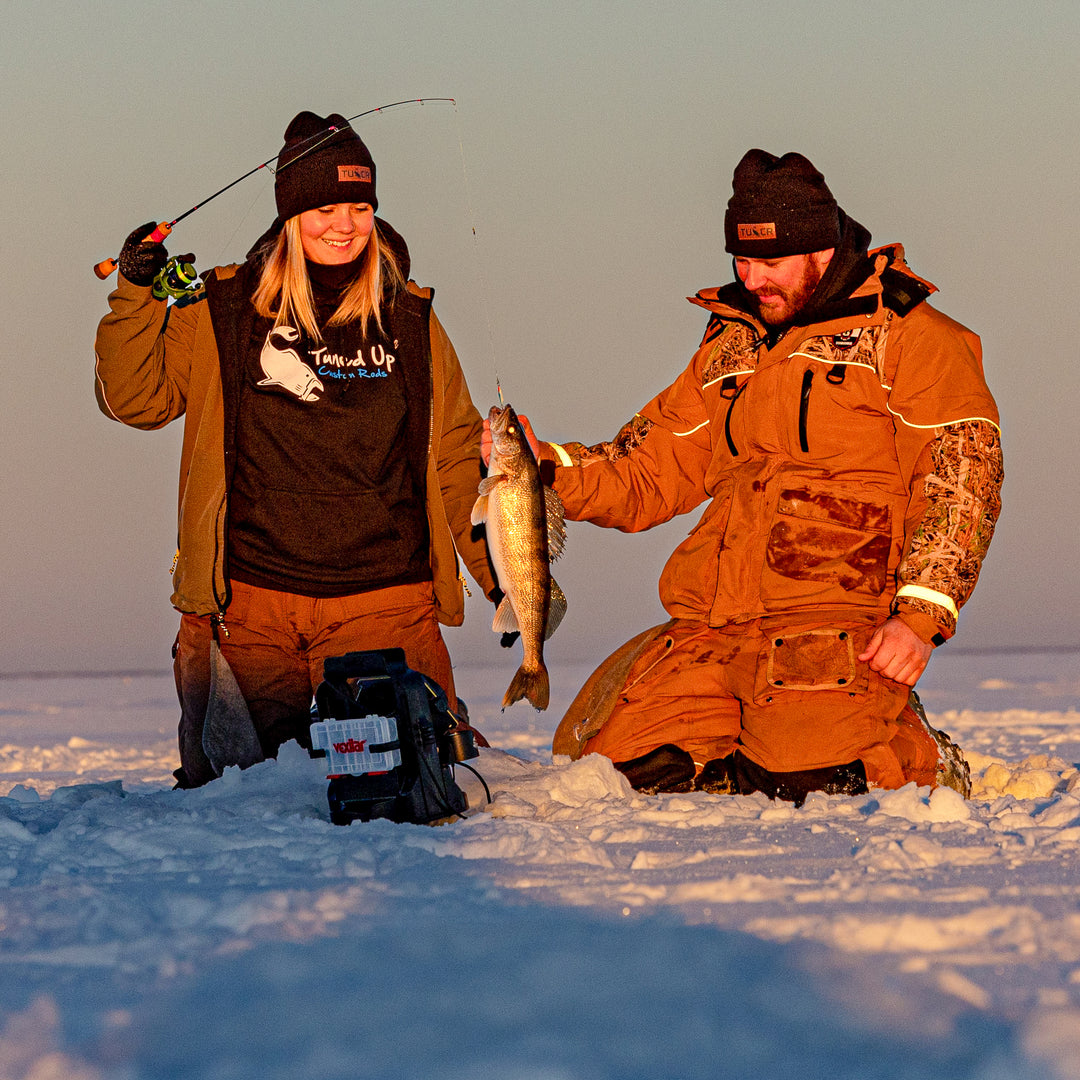 The ultimate big fish rod
The Commander is your trusted partner in the pursuit of trophy caliber fish. With its fast tip and sturdy backbone, it's a beast of an ice rod that has the leverage to drive hooks home on trophies like big walleye, pike, and lake trout, even in deep water.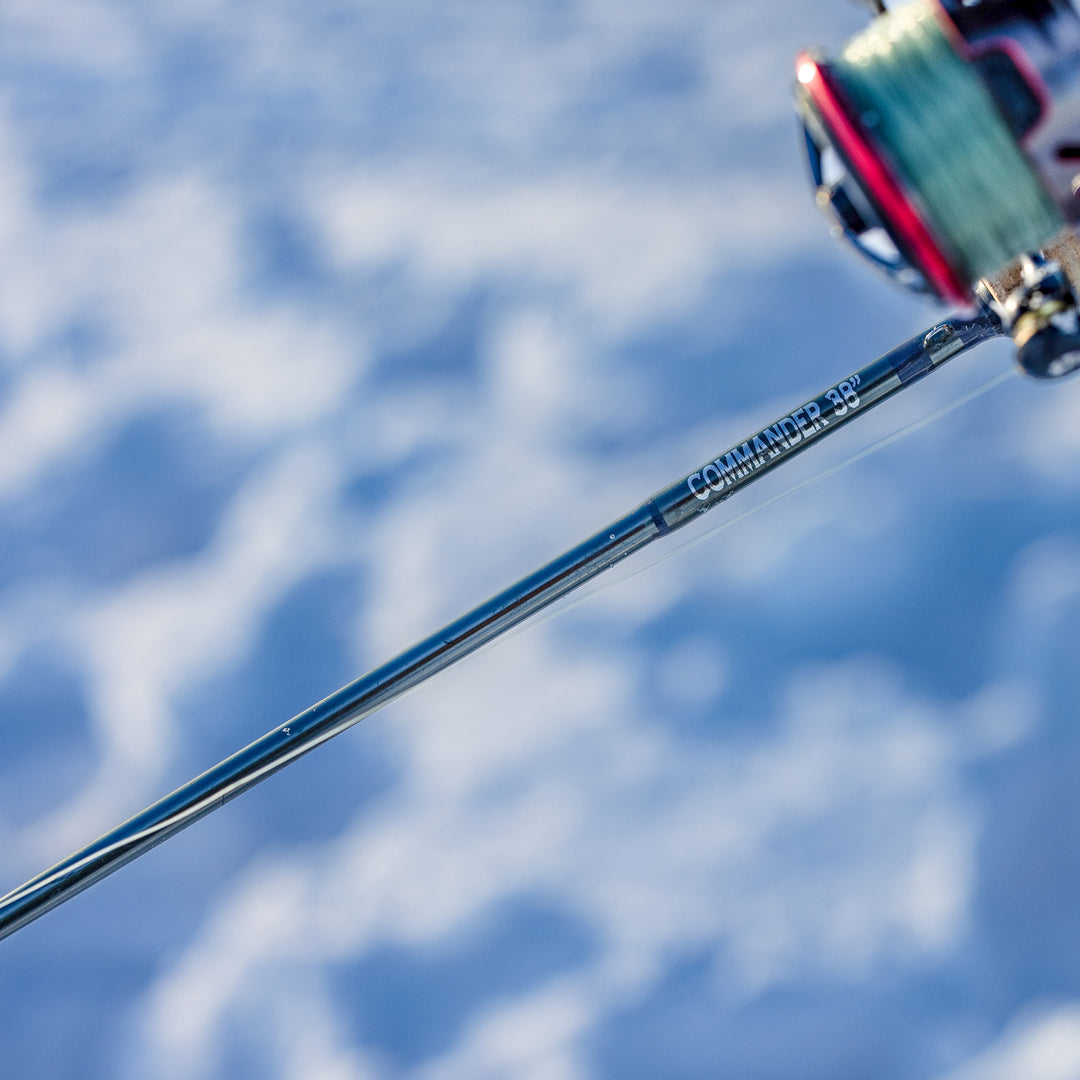 Titanium Toughness
At the heart of the Commander lies its solid gloss titanium carbon fiber blank, engineered for exceptional durability and power that won't fail you on your first big fish or your hundreth.

quality guaranteed
We stand behind the best ice fishing rods in the business with a 3 year warranty. If you have any problems with your rod, we will take care of you.
For me where this rod fits in perfectly, is when you're using hard baits or heavier baits. The action of this particular rod is alot faster, which is ideal with heavier baits that are worked aggressively for big fish

Nick Lindner
The Commander is my workhorse when the big fish are feeding aggressively and we're working big spoons, big profile minnow baits. One of my favorite features is its ability to drive home big hooksets even when fishing in deep water.

Brad Hawthorne

Hawthorne's Guide Service