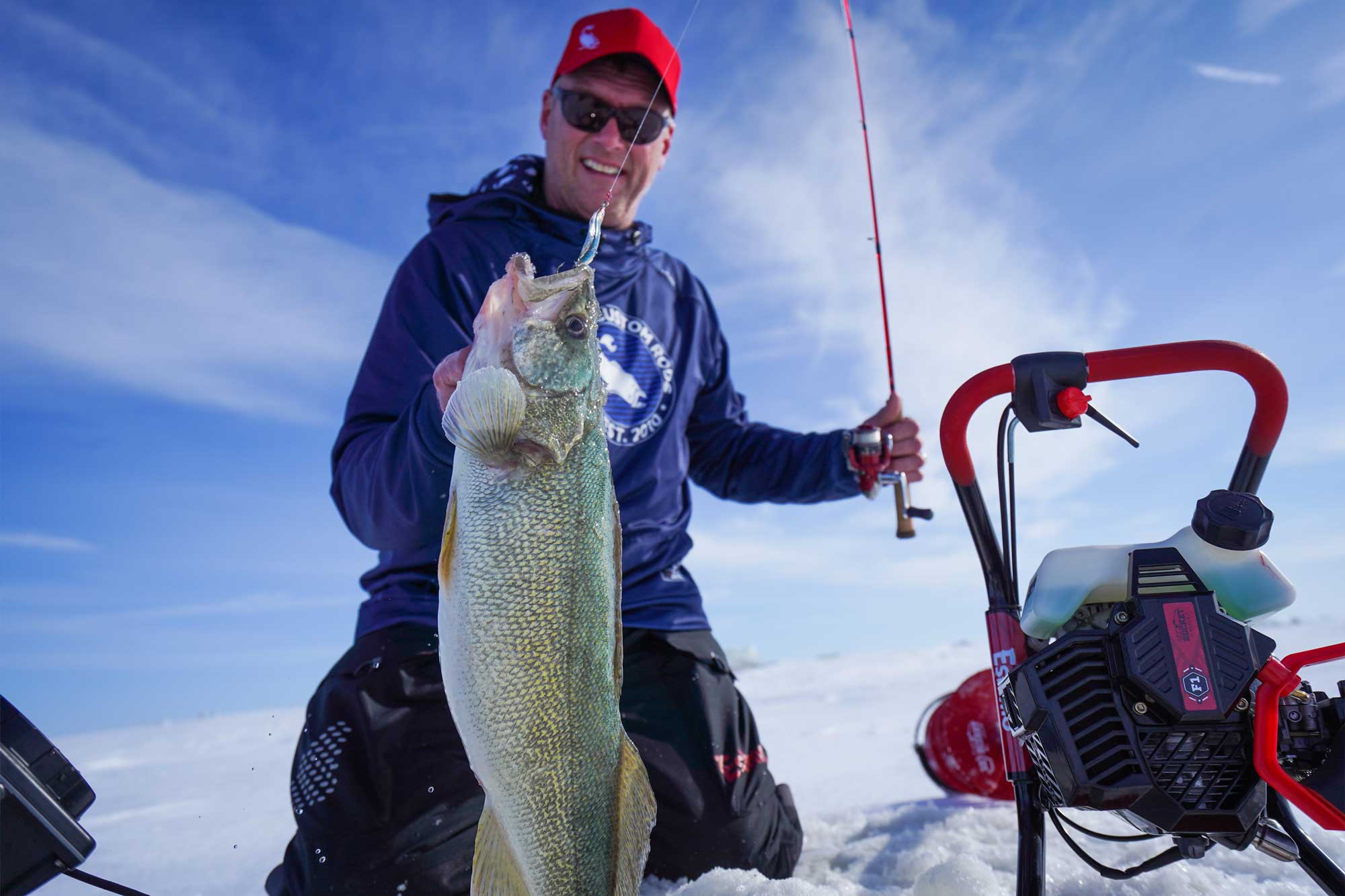 Here at Tuned Up Custom Rods, we know how exacting predator anglers can be, so we have designed the best rods for any predator fishing scenario you can imagine. 
Choose the Precision if you are looking for the perfect all around walleye rod. The Precision can do it all, from the ever popular walleye spoons, to the growing minnow bait choices. The Precision covers all the bases.
Choose the Power Precision if you want the versatility of the precision, but you also want to fish some of the heavier lure options. We have completely changed the blank to make it much more versatile. Now featuring a slightly slower tip and gradual transition to the backbone, the improved Power Precision feels at home all across all lure varieties. 
Choose the Commander when you want ultimate power and control. The Commander is specifically designed to fish the largest spoons and most sizes of minnow-style baits to target the biggest walleye in the lake. Whether you're targeting Mille Lacs Monsters, Winnipeg Green Backs, or Devils Lake Gold, the Commander has your back. 
Choose the Deadstick for any time you would have typically used a bobber. The visual strike indicator on the Deadstick makes watching a bobber a thing of the past. This rod pairs perfectly with rod holders and products like the iFishPro. When paired with a bait feeder reel, you have the ultimate deadstick possibilities.
Choose the Vulcan if your goal is to target the biggest trophy walleye and pike, and the occasional lake trout with the biggest lures (thing #7 Rippn Raps and up). The Vulcan is a fiberglass rod with a fast action allowing you to jig while still having the flexibility to control your monster once it's hooked. This rod also pairs perfectly with the iFishPro.
Choose the LTP when you know that monster lake trout are the norm. This is the stiffest rod offered by Tuned Up Custom Rods. Its stout, moderate-action fiberglass blank makes it ideal for controlling the fight from deep depths and monster fighters. Choose a spinning or baitcasting reel seat for your preferred reel setup.