the bullwhip
sensitivity meets power
Not your grandpa's panfish rod, the Bullwhip is a jack of all trades noodle rod built with cutting edge fiberglass blanks. Built with the sensitivity to tame light biting panfish, and the power and backbone to put big fish topside confidently - there's nothing the Bullwhip can't handle.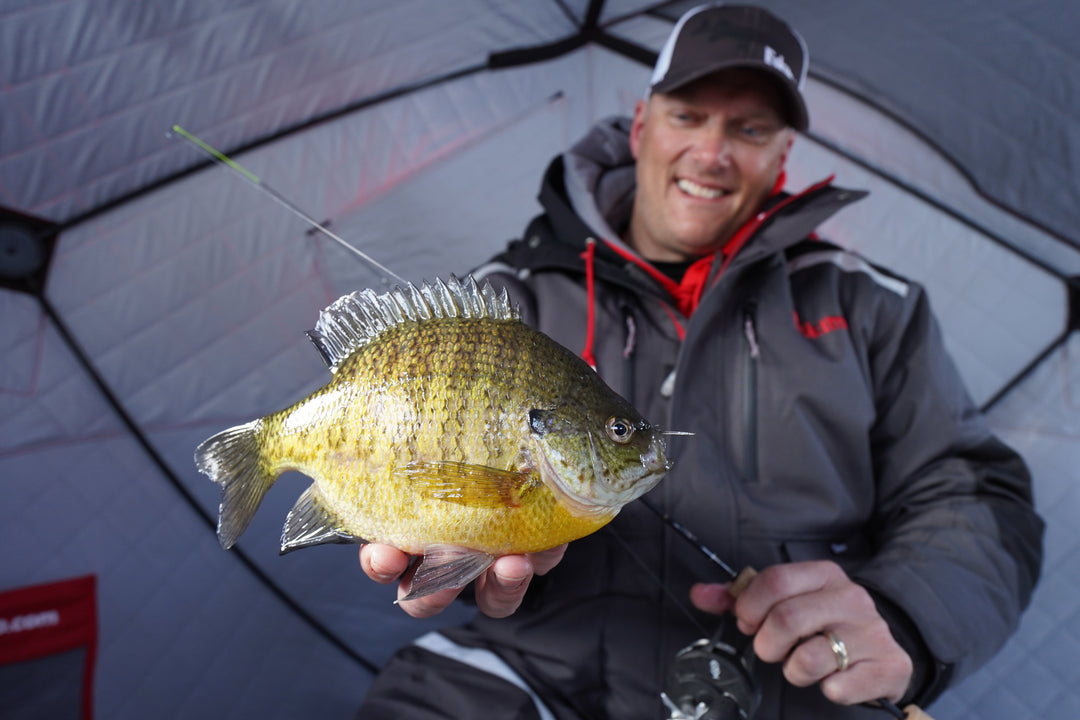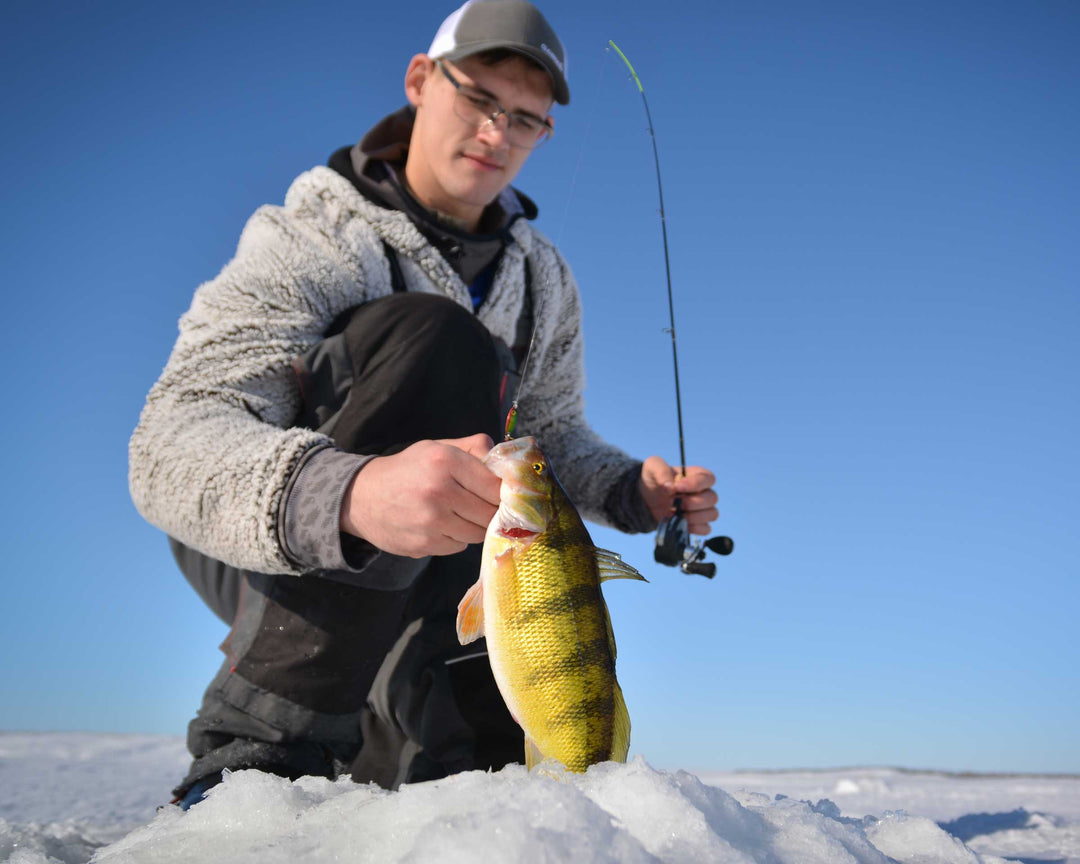 enhanced bite detection
With our unmatched Hi Viz tip for visual bite detection, witness every subtle movement, ensuring you never miss a fish, even when you can't feel it
moderate-fast action
The moderate-fast action of this fiberglass noodle ice fishing rod has the sensitivity needed for finicky biters in the tip, but transfers into a powerful backbone that drives hooks home.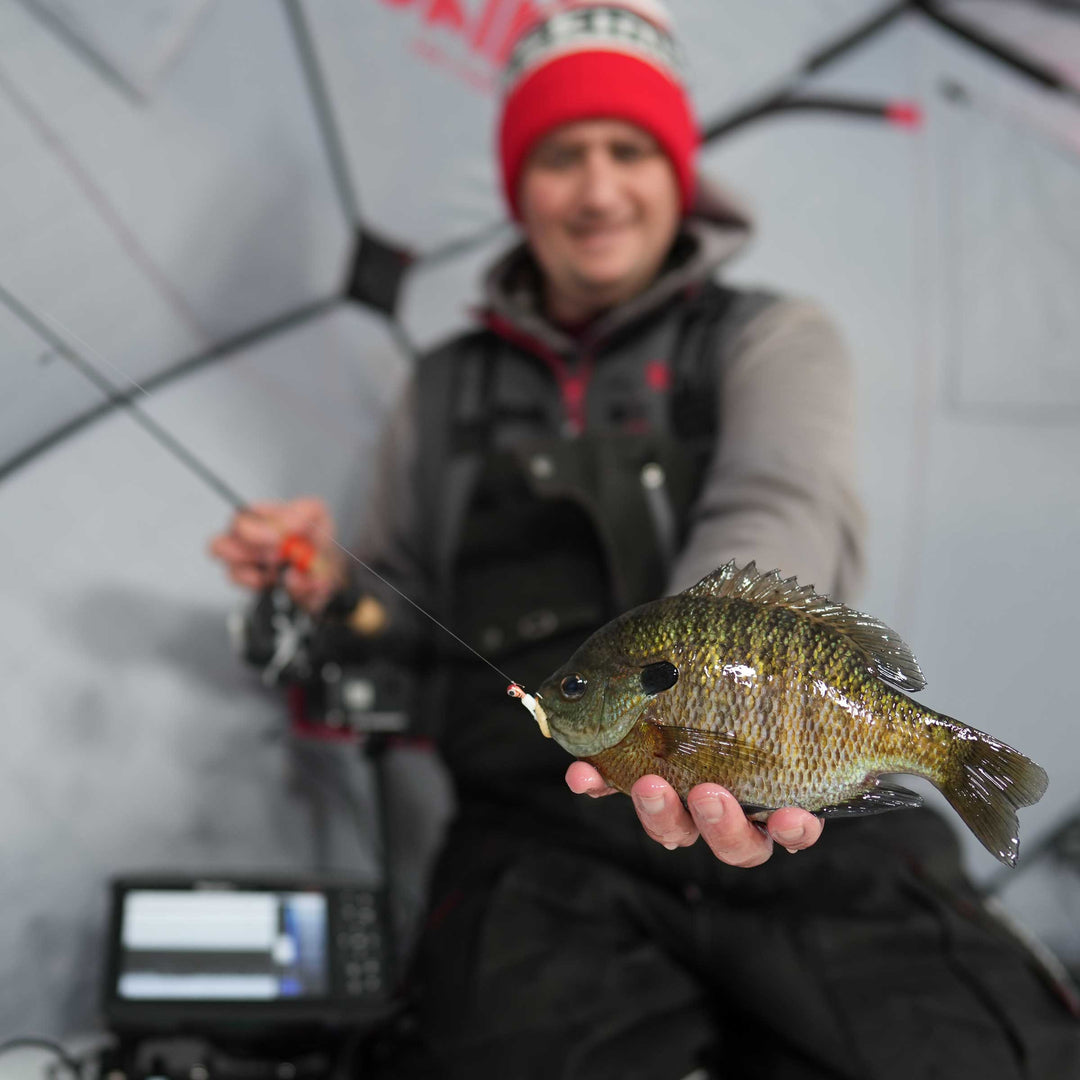 Panfish recommended
Built to handle smaller 1/32 oz equipment with the strength to handle larger 1/16 oz and 1/8 oz spoons and jigs.

quality guaranteed
We stand behind the best ice fishing rods in the business with a 3 year warranty. If you have any problems with your rod, we will take care of you.
The bullwhip is the best rod for fishing tungsten, period. The whole platform was designed around using heavier tungsten panfish jigs and smaller spoons, and it still to this day sits on the throne of the panfish game!

Brad Hawthorne

Hawthorne's Guide Service